I saw a photo of a natural wood railing posted on Facebook today by Wholesale Log Homes. Although we don't intend to build a log home, they post many great ideas applicable to what we want our place to look like, like these...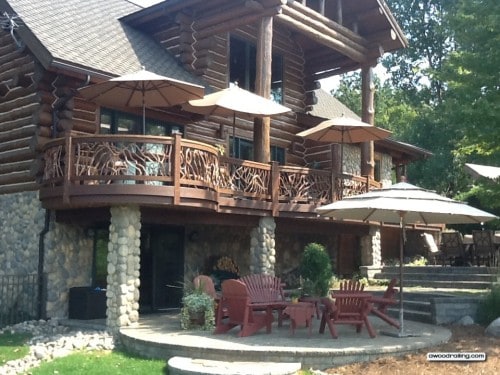 I think that's absolutely beautiful. They're made by a company called
Mountain Laurel Handrail
.
They're woven mountain laurel, but there's no reason I couldn't make my own railings using our own trees as a resource. One downside of building railings using branches is that our dogs LOVE to chew up sticks, especially Ruby.
Meet Ruby.
Ruby might look at a rustic wood railing like a toybox.
If she can't find a stick, she'll play with what's handy.
No, I don't know why she thinks a five gallon bucket would make a good toy. She's a dog.